Give Help
Help people struggling with poverty, unemployment and underemployment in our comunity
St. Vincent de Paul, helping people over troubled waters
Give Online
Volunteer
Saint Vincent de Paul Society
Lots of Ways to Get Involved.
We are a Catholic non-profit volunteer lay group. We help meet basic needs for people struggling with poverty, unemployment and underemployment in the Green County area. Our St. Vincent de Paul Thrift Store in Monroe provides the funding to assist area friends, neighbors and families in need.
Giving
Your Generosity Matters
BE A PART OF MAKING A CHANGE
We all need a little help sometimes
The Society of St. Vincent de Paul exists for the purpose of helping people in need. The St. Victor SVdP Conference offers a wide range of help with basic needs for local area people struggling with the difficulties of unemployment, under employment, and poverty.
We provide help without regard to people's religion, race, gender, personal status, ethnicity or age. We strive to honor the dignity and privacy every person deserves.
Types of Help
Our SVdP Conference is a group of volunteers who, in the Vincentian way, provide help to area people and families needing financial help. We operate the Monroe St. Vincent de Paul Thrift Store in order to raise money and fund our local programs and works.
"No work of charity is foreign to the Society"
Although most assistance requests we receive are represented by the list to the right, we consider every request for assistance within each individual circumstance and situation.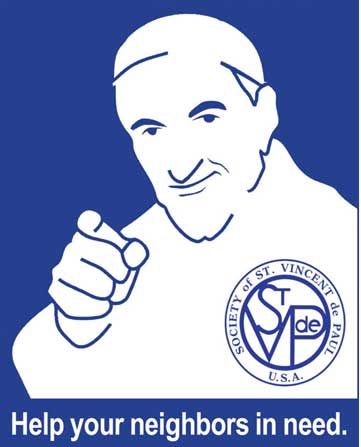 Assist Your Neighbors in Need and Donate to Our Mission
Please Note
We provide assistance to eligible residents in the general Monroe and Green County, Wisconsin, area (Green County (WI), the eastern half of Lafayette County (WI), the northern third of Stephenson County (IL), and the far northeast corner of Jo Davies County (IL).